Rising Bear Business Cards
focus: branding
timeline: 2 weeks
---
The goal of this project was to extend the
Rising Bear Foods
brand by designing business cards for the two co-founders, Olivia and Tyler. I worked on this project while interning at
Woods Creative LLC
.
My task was to reference the existing visual language of the brand while simultaneously pushing the boundaries and exploring new visual directions for the brand.
preliminary existing packaging design
V. 1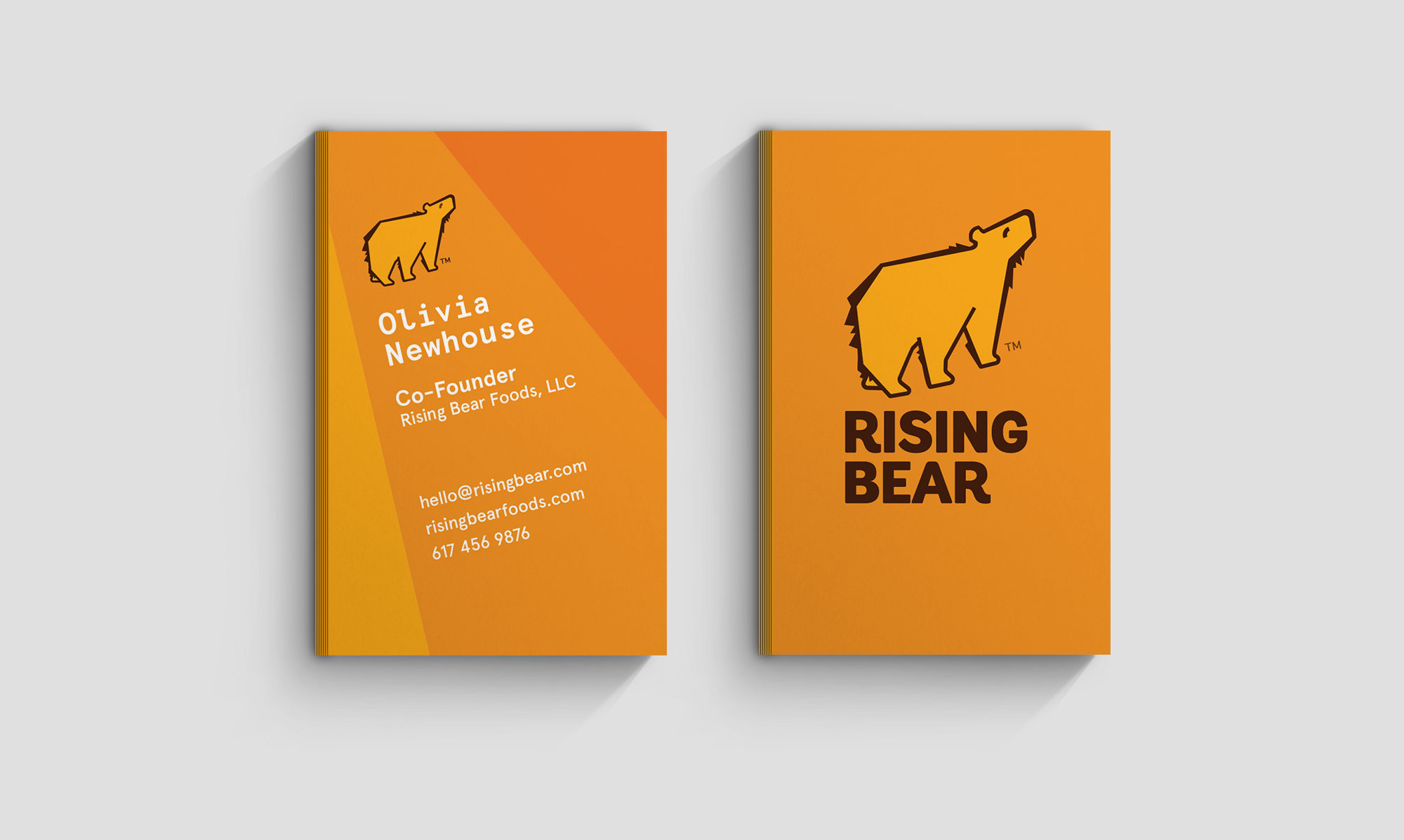 This design takes inspiration from the packaging design for Rising Bear energy bites. The diagonal lines reference abstract sun rays on the front of the package. The skew of the text creates an unexpected composition while creating a harmony with the forms and directionality of the background. The colors are taken from the packaging for different flavors of the energy bites.



V. 2


This design takes elements from the packaging to create an abstracted composition. The diagonal and jagged lines subtly reference the landscape from the packaging without being too directly derivative. Shown here are the final three color options with yellow as the base color. These colors are taken from the variety of colors used for different flavors of energy bites.









︎ related projects ︎