An Exploration of Self Care, Habits, + Doing Nothing

focus: design research + concept development
timeline: 6 months

This was my senior thesis project while I was studying Industrial Design at Massachusetts College of Art & Design. The process began with lots of research and user interviews. After hours of brainstorming, storyboarding, and sketching, it became a playful speculative design project.

---
They disrupt unintentional phone-use habits to bring attention to our relationship with phones and prompt us to be more intentional with how we use our time.





Why do they do it?


Because this is a problem:





How do they do it?


Sort of like this:

curious? intrigued? confused?
look through my process book:
(click to view fullscreen and use arrows)
(click and use ar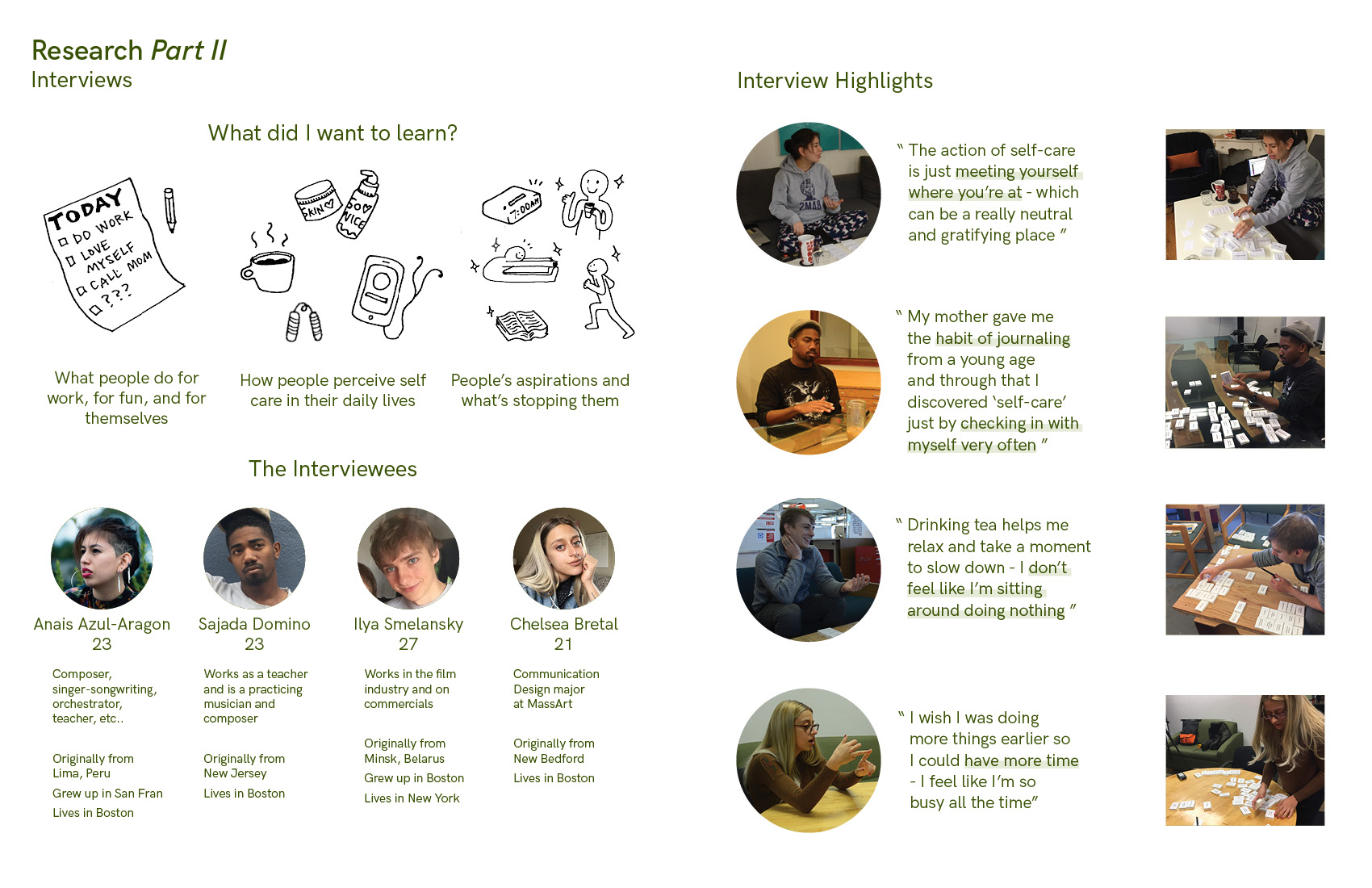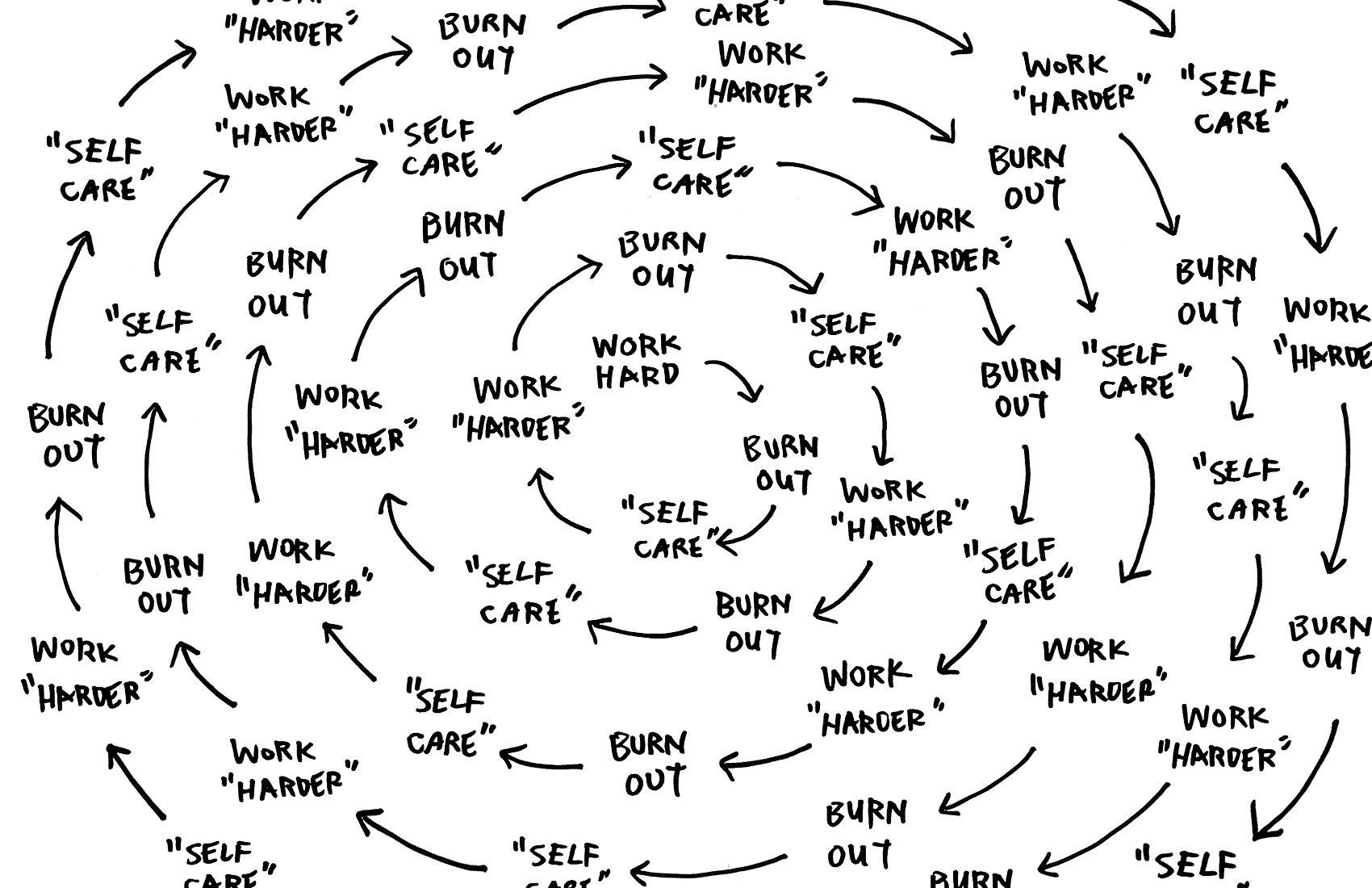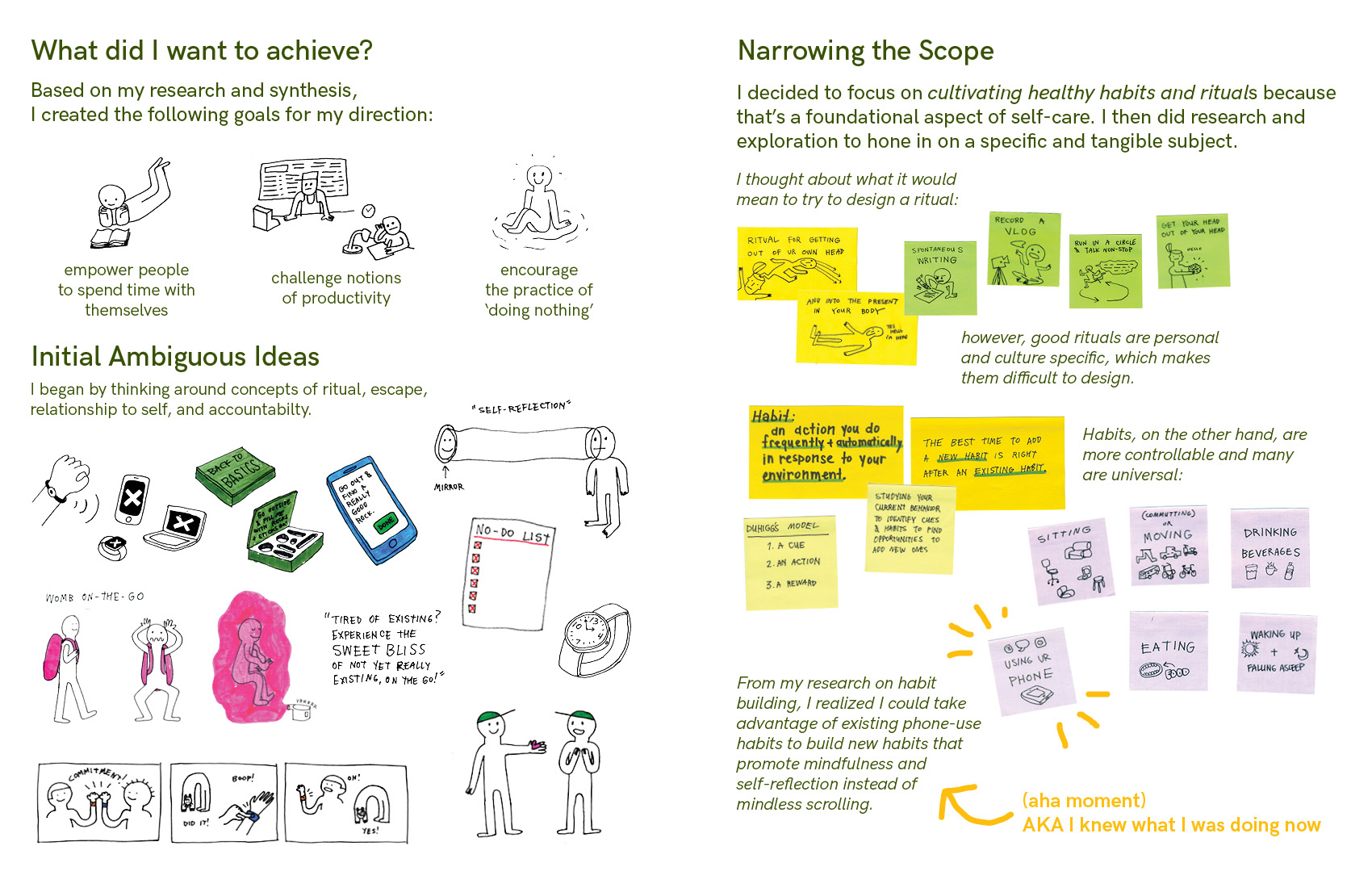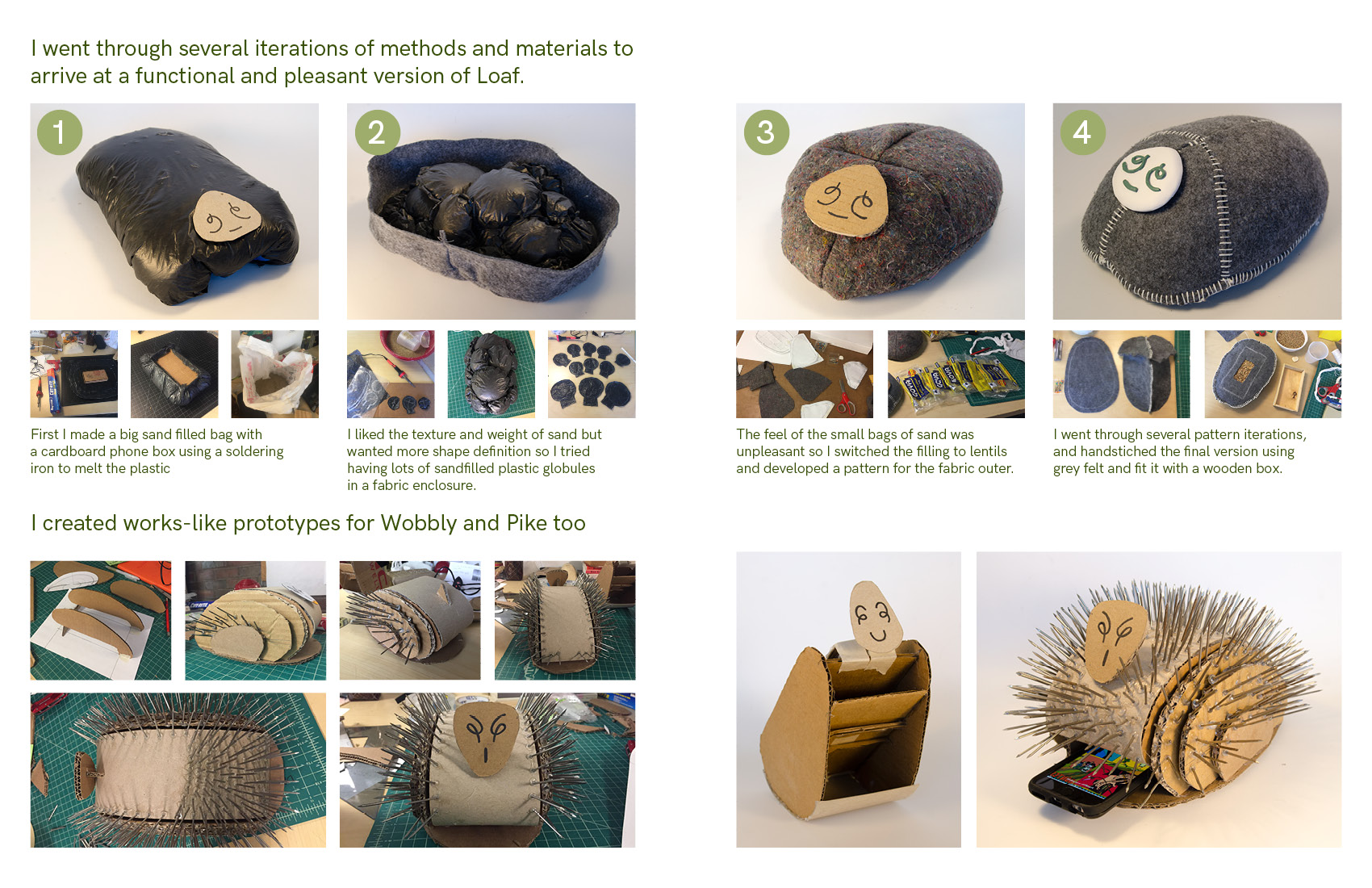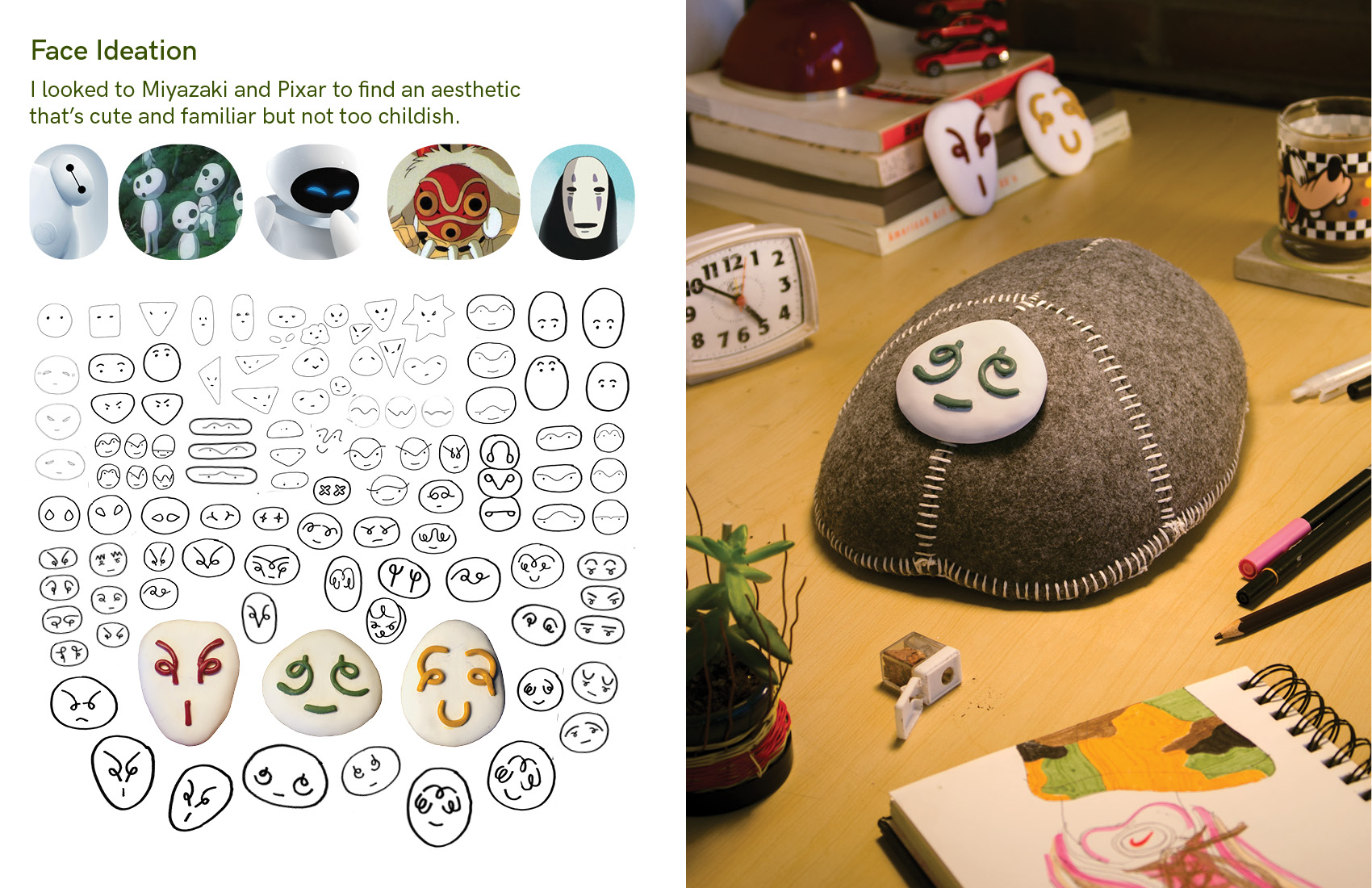 MassArt ID Spring Show '19 Set-up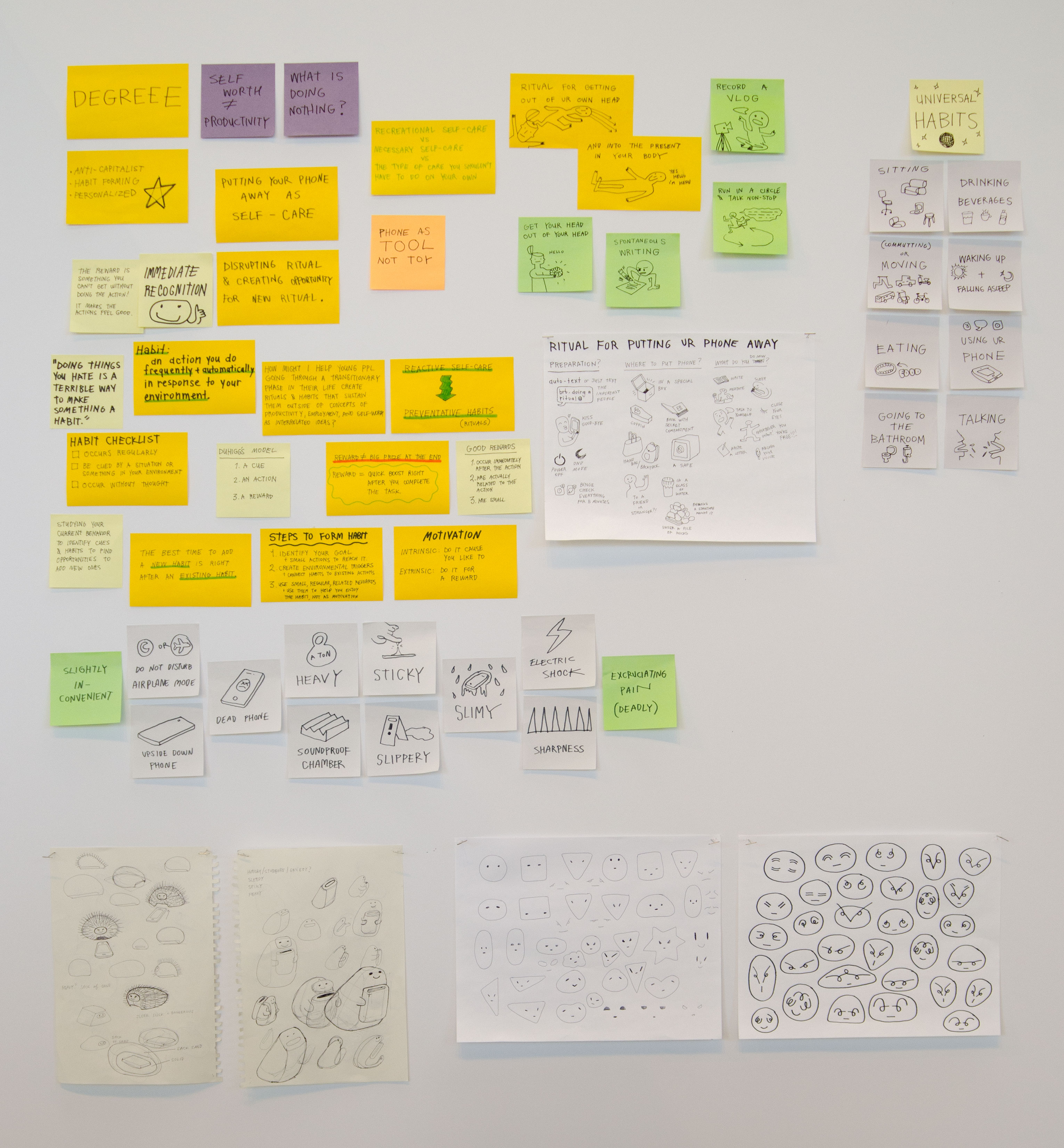 These boards show a summary of my project (left) and a glimpse into some of the sticky-notes and sketches that I used in the process (right)

On the table (below) is an array of the various prototype models I created for testing